And now we bring you…the Kardashian T-shirt Controversy.
The State of New York said last year that the Kardashian clothing line uses a logo which too closely resembles a state seal. This is interesting for a number of reasons.
The New York seal is a "certification mark". It is something the state agrees to allow all users to display if their goods meet certain criteria. New York registered this mark in 2005 for "…certain agricultural commodities which are produced or processed in the State of New York." The mark may be "used by persons authorized by the certifier, certifies that the agricultural and food products are grown or processed within New York State in accordance with standards set forth in a [NY State] Department of Agriculture and Markets promotion program."
It's not at all uncommon for states to register agricultural trademarks.  California certifies everything from nuts to raisins to cantaloupes.  Texas, Florida, Alaska and Hawaii, have registered certification marks for agricultural goods.
1.Would someone seeing a Kardashian T-shirt with this logo believe it is sponsored or endorsed by the State of New York?
Does anyone really think the Kardashian shirt is a parody of the New York mark?
Are these shirts sold in the fruit and vegetable aisle?
Would you be confused that the next time you buy New York State native tomatoes that they may actually be Kardashian tomatoes?
Is New York State trademark is "famous?"
Would someone buy the Kardashian shirt because of the great style implications which come from being endorsed by the New York Agriculture Department?
Is it logical to think the State of New York has certified that this shirt meets New York State Agricultural standards?
But is this infringement? The one key question: does New York State have a right to expect it could expand its use of the logo on to T-shirts (see: "Got Milk?").
There is a serious point here, which is: trademark owners do not have absolute control over their marks.  If the state could establish harm and/or confusion in the marketplace, they can win.
On a side note, Governor Cuomo said that he thought "a copyright infringement letter" had been dispatched. This muddies the waters. Legally, there are important differences between trademark and copyright. While the state could have a copyright in this logo, the issue really is about a trademark.  A copyright protects and original work of "authorship" or creation.  An infringement is something substantially similar. A trademark, on the other hand, is a "designation of origin," which means that consumers will confuse the source of the product. With a trademark, being even identical is not enough to prove infringement.
If you take someone else's stuff, you may be called to answer. If it looks like someone else's, you need to be prepared to defend yourself.  The defense that a T-shirt is not the same as an agricultural product certification will not save you from the need and expense of defending yourself.
Interested in reading more? Read the full piece by Collen IP Partner, Jess Collen, here.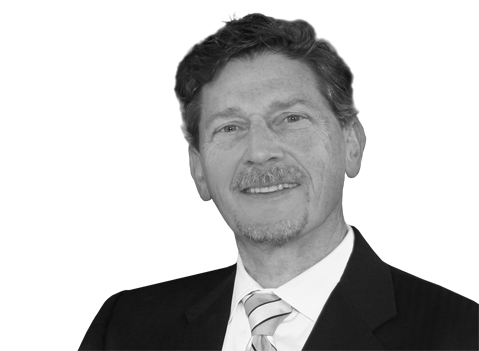 Jess M. Collen
Collen IP Partner
Jess Collen's expertise in the field of trademark law has long been recognized. He has been active in IP practice for over 30 years and highly involved in the profession, having acted in many capacities, including as a member of the Executive Committee and Board of Directors of the International Trademark Association. He is also a featured Forbes.com contributor, What's Your Trademark?, which focuses on all aspects of intellectual property. Mr. Collen has represented clients in U.S. District Courts and federal Courts of Appeal across the United States in industries as diverse as watchmaking, consumer electronics, high fashion, fashion eyewear, food, entertainment, software, and other industrial and consumer fields. He was counsel in a copyright infringement case argued before the Supreme Court of the United States.